Brand new excavator Doosan DL350 year 2011 cost 169,000$
USD FOB Korea.
Catalog on request (4 MB)
1994 MODEL
CAT D5HXL
9,635 HOURS
6 WAY BLADE
U/C 50% (INSPECTION REPORT AVAILABLE)
$30,500.00 FOB NC
1990 MODEL
CAT D4H II LGP
9,320 HOURS (NEW METER SHOW 62)
6 WAY BLADE (WORN)
DEALER REBUILT TRANSMISSION AT 8400 HOURS
PINS AND BUSHINGS TURNED @ 8870 HOURS
U/C OVERALL 40% REMAINING
$26,500.00 FOB NC
1995 CAT D4H XL
S/N: 8PB0094XX
HOURS: 10,337
OROPS, 6 WAY BLADE,
U/C: NEW (1097 HRS), NEW TURBO, NEW TORQUE CONVERTOR
REBUILT E BAR & BLADE REPINNED & BUSHED, ALL OIL ANALYSIS & MAINTANENC ERECORDS VAILABLE.
$27,500. FOB: NY
2004 Kom loader - WA200-5
Good condition
Has good rubber
15,557 hours
Needs the windshield replaced
Located in Louisiana $44,500.
1993 CAT 320L
HOURS: 7616 (400 hrs on new engine)
Pins & Rollers Loose
RUNS GREAT
29,500. FOB: TEXAS
1992 Cat 320L
HOURS: 8148
RUNS GOOD/TIGHT MACHINE
$28,500. FOB: TEXAS
2002 Komatsu WA320-3H Wheel Loader s/n 21290
3433 hours, 3 cu yd GP bucket, auxilliary hydraulics,
EROPS cab, AC, heat, Michelin 20.5R-25 tires (60%),
Tight machine good condition, Texas....$62,000

CAT 329DL Year 2008, 2670 working hours,
ROPS CAB A/C, Hyd Piping,
With Quick Coupler
KOMATSU PC120-3, YEAR 1990,
9190 HOURS ON METER, KOMATSU ENGINE,
700mm SHOES, CHAINS APPROX. 80% GOOD.
DIGGING BUCKET, ORIGINAL PAINT.
WORK READY.

We can have this machine delivered to Immingham at
The very best price of £14,500

Cat 320's YEAR 2006 MADE IN JAPAN
VERY GOOD CONDITION
USD 74 THOUSAND CIF DOHA
ONE OWNER FROM NEW
RUNS LIKE NEW
READY TO WORK
RORO METHOD OF SHIPMENT .
Brown Lenox 42x30 ST Primary Jaw Crusher
Year of Manufacture c1998
Engine Caterpillar
The specification / equipment comprises:
Heavy duty folding hopper
Vibrating feeder
42" x 30" (1050mm x 750mm) Single Toggle Jaw Crusher
Moving Jaw 40% good. Fixed Jaw 40% good. Cheek plates Fair
Manual setting adjustment
Forward hydraulic folding conveyor
Belt magnet
Handrails, walkways and ladders
Tri-Axle Chassis
Fifth wheel towing
Price:- GB£ POA
2000 HITACHI EX230LC-5
S/N: ANT400XX
HOURS: 7200
U/C: 50%
DRY, TIGHT, READY TO GO
$39,500. FOB: MA
CAT14G C/W EROPS,
S/N. ?
YEAR, 1974
Ripper, Snow wing,
1600x24 Tires & 1000hrs on Motor and Transmission,
PRICE,76, 000 USD CIF (IN CONTANER)
KOMATSU PC220LC-6
YEAR; 1998
SERIAL NO; A83XXX
PRICE; 58, 500 USD CIF (IN CONTANER)
Very nice condition
CAT980C
YEAR; 1980
SERIAL NO; 63X1XXX
HOURS; 500 hours on Caterpillar Exchange Engine (have receipts $20,000.00+) Enclosed Cab w/ROPS over.
Heat, lights, wipers all work.
New cutting edge,
29.5X25 Radials @ 15%+
PRICE; 61 000 USD CIF (IN CONTANER)
1985 Lorain LRT100 Downcab Rough Terrain Crane
- Enclosed Cab
- Capacity – 7.5 tons
- 1716 Original Hours
- 41'6" Main Boom
- 11'5" outrigger spread
- Load Block
- Certified.
- Like New
Price………………………………….$36,000.00 FOB California
975,000 each fob Texas

2008 Caterpillar 777F
Serial # JRP series
Frame - 10,599
Front Spindles @ 7,913
Tie Rod Ends @ 8,021
RR Suspension Cyl @ 8,142
RH Hyd Steering Cyl @ 8,992
RH Turbo @ 8,993
Alternator @ 8,993
A/C Compressor @ 8,993
Engine Wiring Harness @ 8,993
Engine Resealed w/New Gaskets @ 8,993
Rebuilt Hyd Pump @ 10,198
2008 Caterpillar 777F
Serial # JRP series
Frame - 10,924
LR Final Drive @ 7,777
LR Suspension Cyl @ 7,777
Front Spindles @ 7,942
Service Brake Switch @ 8,088
New Steering Cyl @ 8,418
New Steering Cyl @ 8,664
Charged Brake Accumulators @ 8,793
HITTACHI UH-081
SERIAL NO; ?
MACHINE IN GOOD WORKING CONDTION,
HOURS; ?
PRICE; 33 000 USD CIF (IN CONTANER )
Caterpillar 928G, s/n:6XR01214, hrs. 31,500+-,cab with a/c, windows cracked in cab, no bucket. Price:$31,500 fob Texarkana,TX
RENAULT TRAFIC 29 L2H1 DBL CAB 2.0 DCI 115 combi minibus Price - 9,800 EUR

V-Guard Tracking System
We have a very special offer on the following product(These are available ex-stock)
Job lot 410 units $129.00 – per unit or nearest offer.
Information sheet attached along with some pictures of the unit.
V-GUARD GPS / GSM Smart Recovery System
This system is operational with your local GSM (sim-card) and fully self-controllable
Special Features
Advance Sensor to deter any unauthorized activity on your vehicle's)
Panic / Emergency button in the vehicle to alter authorities or to mobile numbers of your choice
Vehicle Immobilization via SMS from your mobile when your vehicle is driven away
SMS alert to your mobile or emergency response center if your vehicles is towed away
Private control center on your home PC / Laptop to monitor your vehicles status and location
Memory storage of more than 5 days of your vehicles journey
Save & replay recorded journeys
Affordable

This is a comprised network of 24 low orbiting satellites with global coverage these satellites transmits data which will be processed by this tracking device to determine the longitude and latitude accurately to a matter of metersIt is widely used around the world to locate navigate track map and even keep time.
Rigid inflatable boat madera 12,50 m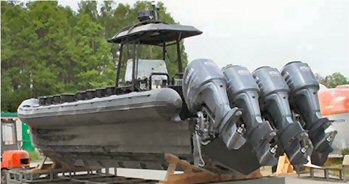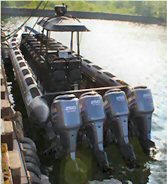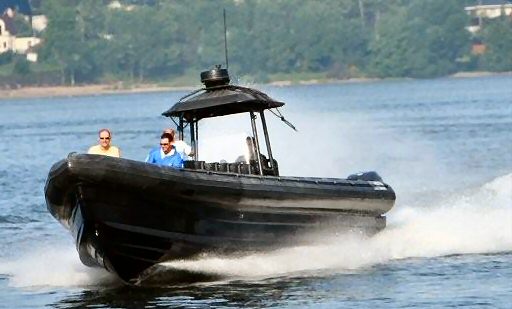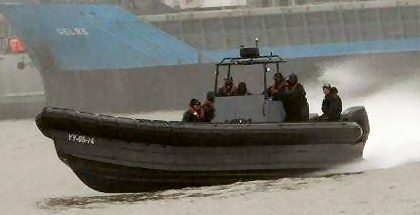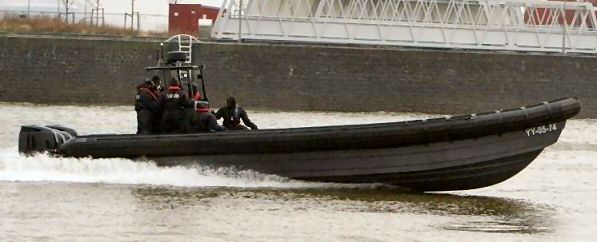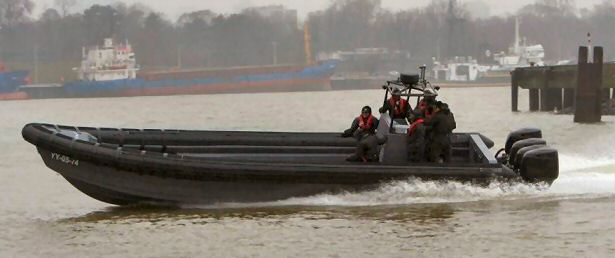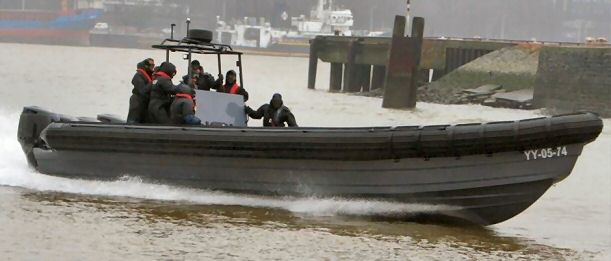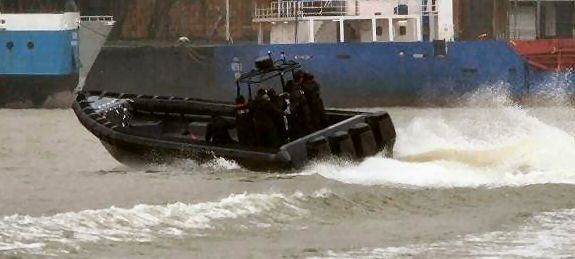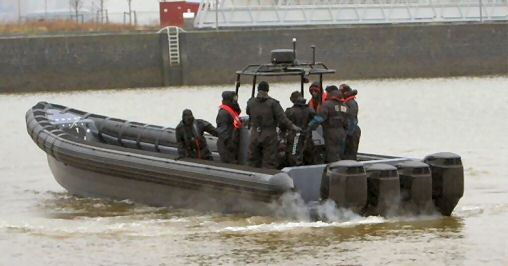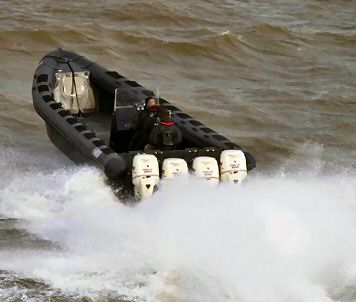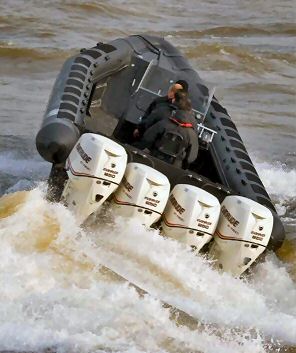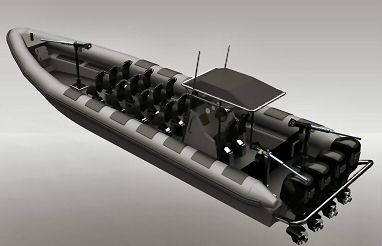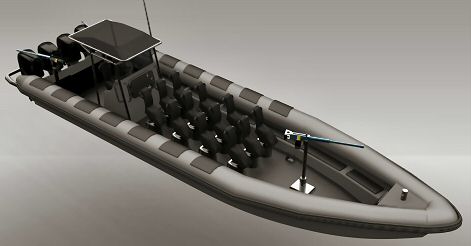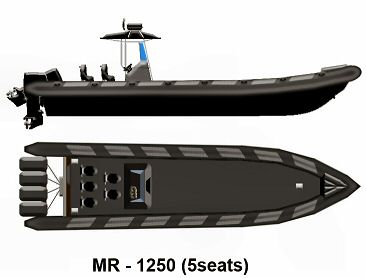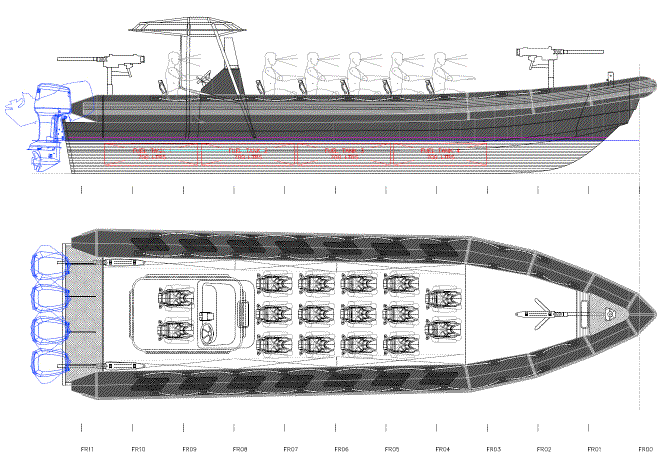 STANDARD EQUIPMENT
* Console and console access hatch
* Aerodynamically designed windscreen
* Seating, deals, instruments and throttles ergonomically designed for crew comfort
* Four 500 litres fuel tanks under the deck with hatch for cleaning
* Self draining elephant trunks in transom
* Heavy duty A4 stainless steel "U" bolts on rear of transom, 6500 kg load capacity each
* Stainless steel "U" bolts on hull side
* Large waterproof bow locker with aluminium hatch incorporating collision bulkhead
* 18 air chambers in tubes with overpressure release valves
* Tubes joints are double gladded where tubes join the hull
* Anti-slip deck
* Heavy duty SEASTAR hydraulic steering system with adjustable helm unit
* Heavy duty steering wheel
* Waterproof switch panel with navigation lights, compass & dials wired separately
* Waterproof fuse box
* Waterproof maintenance free batteries with A4 stainless steel battery bracket which are raised off the deck
* All electric wiring done with high quality (BS6500) copper wire with tin skin to avoid corrosion
* Two Marine electrical bilge pumps with each capacity of 9000 litres/h
* One electrical Inflation pumps
* One manual inflation pumps
* Cigarette lighter connector to charge or power electrical equipment
To be added:
4 x 250AETX 4 stroke outboard engines (250HP)
Engines parts: (props, cables, remote control, meters/indicators, key box)
Prof. Steering system
Engines Installation costs
A-frame
Engine Guard
_______________________________________________________________________
Options :
Lloyds certification
Spare parts package for 5 years
Reinforced deck for Gun posts
Storage box used as step for higher sides
Extra Rubber removable fendering on the tubes
GARMIN Complete Navigation system
14 x Shockwave Suspension seats
2 x jockey for crew
6 x jockey on fore deck
6 x foldable jump seats for easy boarding
T-top
VHF ICOM
Custom made Professional Trailer
Modified custom made Truck trailer
Rescue package
12-16 pers Life raft - Survival package
Rescue Buoys - 18 x Life vests
Container spare part on request
---

MR 800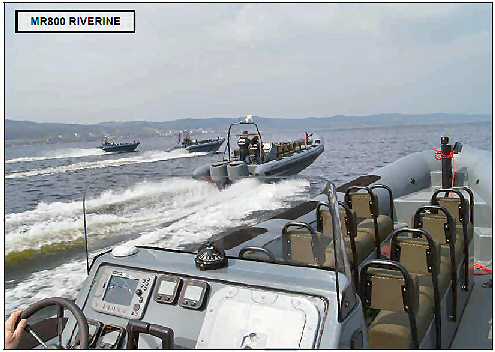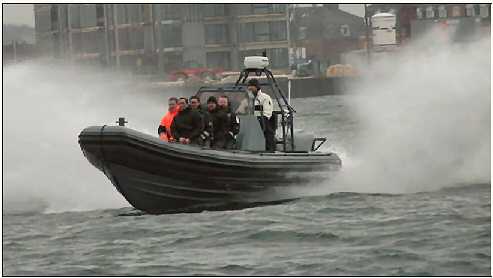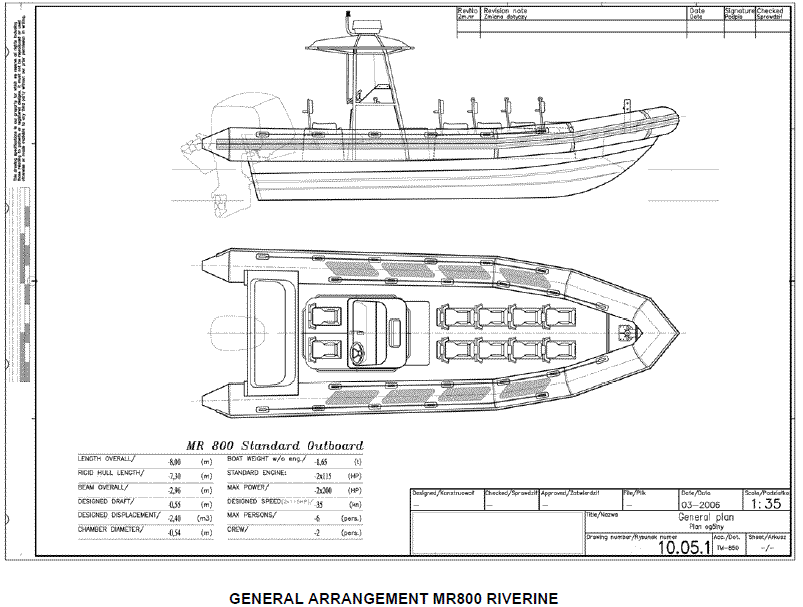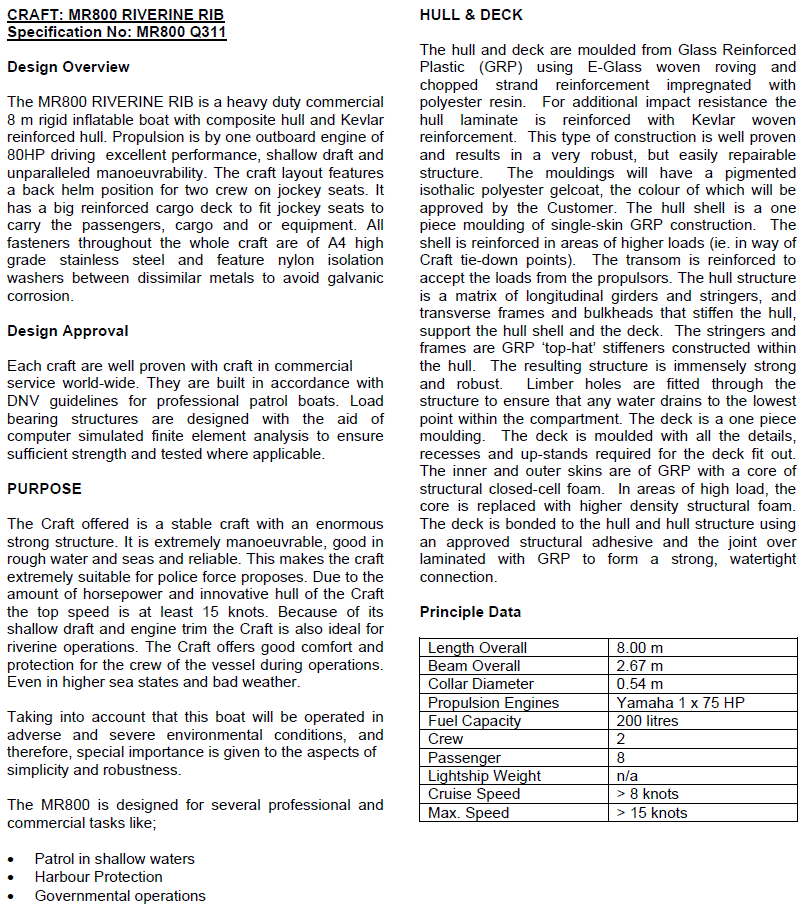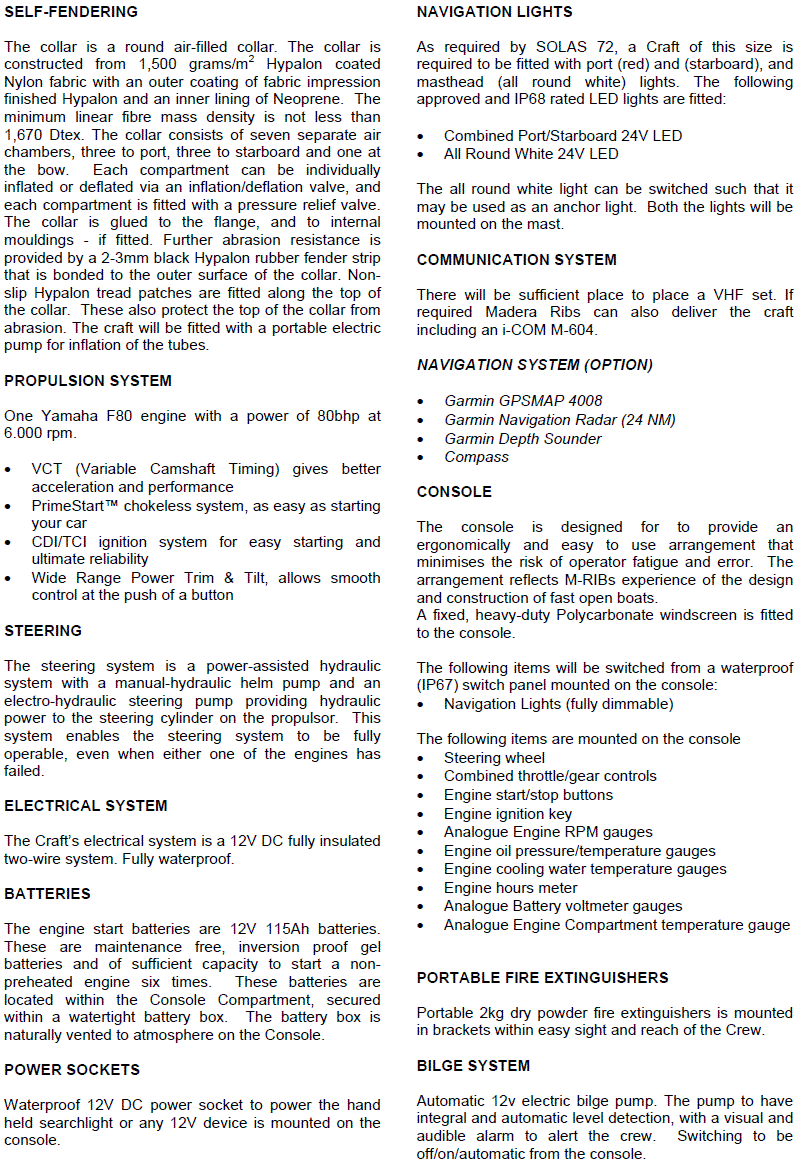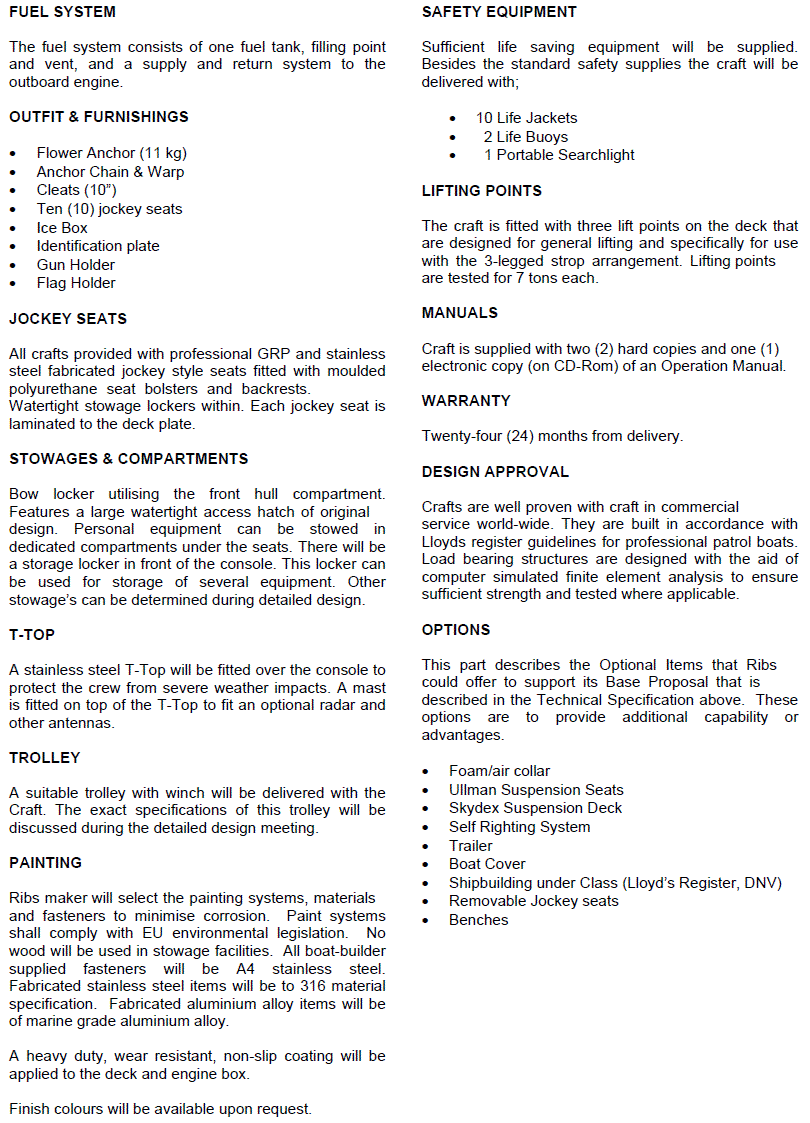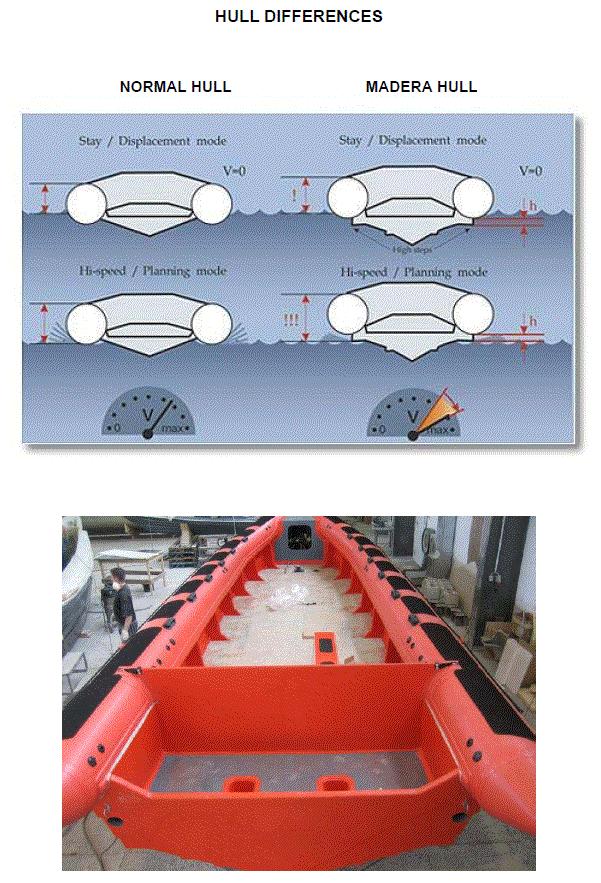 Specification and photos are not contractual and are subject to verification upon inspection
---
MR 680